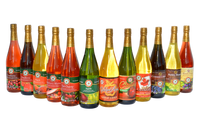 Put a Little Sparkle in Your Day!
All of our ciders are made with 100% Canadian Fruit with no sugar or water added. 
Shop Sparkling Cider
Fresh Apple Cider
Our Fresh Apple Cider is made only with what we squeeze from the fruit. A refreshing drink good for a hot summer day, or delicious heated up on a cold winter morning. Seasonal product available September through June only. Available for local orders only.
Shop Fresh Cider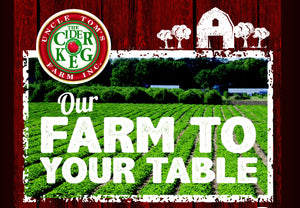 From Our Farm to Your Table
All of our products are 100% grown, pressed, and bottled on our century farm. There is no sugar or water added to our cider, it's only what is naturally in the fruit. 
Shop All Products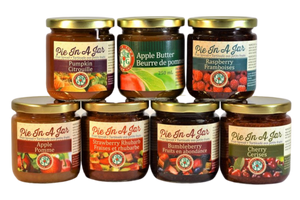 Pie in a Jar
A delicious and versatile treat!  The possibilities are endless: try them in a sandwich, tarts, turnovers, on ice cream or straight out the jar with a spoon. 
Shop Pie in a Jar